[NOTE: Check links under description!]
~ DV6 & Recoil Do Not Know What "Mute" Is

~ What Is Offensive?
~ Nevermore... Never Mind
~ NEW SHOWS ARE COMING!!
**LINKS TO CHECK OUT**
Listen To The Last BARRACKS TALK Podcast
Pre-order Anything From The DV Store RIGHT NOW!!
Help PTSDog fund his book PTSDog: Post Traumatic Stress Disorder and the Service Dog right now!
Donate Directly!
https://www.gofundme.com/lets-publish-ptsdog
PTSDog Facebook
https://www.facebook.com/PTSDog/
PTSDog Website
SOSRA & Warrior Service

FACEBOOK: https://www.Facebook.com/SOSRABand/
WEBSITE: http://www.SOSRAband.com/

FACEBOOK: https://www.Facebook.com/Warrior Service/
WEBSITE: http://www.WarriorService.org/

DV Farm Amazon Smile URL
https://Smile.Amazon.com/ch/47-4963369
DV Farm (GoFundMe)
https://www.GoFundMe.com/DVFarm-Org
DV Barracks (DV Forum)
DV Store
DV Farm
**Have a show pitch? Song request? Segment idea? Junk in the News? Anything not listed here? Email info@DVRadio.net with that subject line**
Comments (1)
To leave or reply to comments, please download free Podbean or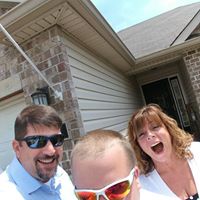 One thing I laugh at is when people post a hideous meme on dysfunctional vet page (everyone can see it as it is not a group)' and the vets tell the civilians to get off the page if it offends them. Hey, rocket surgeon, if you like something on the page your civilian friends and friends of friends can see that shit. If you want to post memes away from the offended eye of civilians post in a group.